A new collection of solo piano instrumentals called Walking the Plains and Other Solo Piano Stories is now available as a pre-sale album on i-Tunes. What this means is that if you buy it now, you will immediately get the title track, "Walking the Plains." When the album is released on June 6th, you will receive the rest of the album. My understanding about pre-sale, is that if people purchase an album in pre-sale, it helps move the album up the charts and when it is released, it will be more visible and more available to more people. I need your help and support to get this music out into the world. I believe it to be my best work yet. Please consider supporting my music and my missions by buying Walking the Plains and Other Solo Piano Stories before June 6th as a pre-release on iTunes. Only $9.99! Here is the link to listen to samples and to buy the pre-sale album. Here is the link to listen to samples and to buy the pre-sale album.

* * *
By popular demand, Easy Pieces - Volume 1 hard copy sheet music book is now available! Hand picked by Louis Landon for easier reading. Eleven titles including "Seattle Morning" and "Icicles." Get it here.

* * *
Great new review by Kathy Parsons for Healing Hearts - Solo Piano at mainlypiano.com.

* * *
Excellent review of Sedona on My Mind by Michael Diamond at michaeldiamondmusic.com.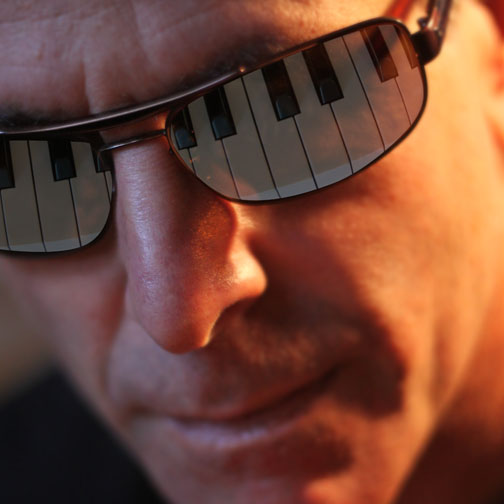 Louis Landon's piano music is relaxing, peaceful, therapeutic, joyous, calming, spiritual and meditative. He calls his music peace music: neo-classical, new age, jazz. His music and solo piano sheet music, or piano sheets are available in hard copy books, e-book downloads, and single sheet downloads, by clicking on the store tab above.



Walking the Plains and Other Solo Piano Stories is Louis Landon's 17th album and 11th solo piano album. You can pre-order right here on i-Tunes.


Louis Landon is a Steinway Artist and solo pianist for peace who has dedicated his life to music. His career has taken him around the world playing a variety of styles with some of the most recognized names in the entertainment industry.

Not long ago, Landon realized that his music - the solo piano compositions that bring him so much joy and peace, could surely bring joy, and particularly peace, to millions around the world.

Louis Landon is currently working with three missions: 1. To create a more loving and peaceful world by writing, recording and performing, music from the heart. 2. To inspire people to live passionately and joyously! 3. To heal and awaken people through music and mentoring.

[Read Biography]
Friday, June 12th 7:00 p.m. - Mesa, AZ - Solo piano concert with Michele McLaughlin and Joe Yamada at My First Piano 1818 E. Southern Ave. Suite 5A, Mesa, AZ. Tickets are $20 and are available on line at Eventbrite.

* * *

Saturday, June 13th 7:00 p.m. - Sedona, AZ - Solo Piano concert featuring Michele McLaughlin and Joe Yamada. A donation of $21 to benefit the artists will reserve your seat. Seating is limited. Make your donation here.

* * *

Sunday, June 14th 6:00 p.m. ET - Worldwide internet broadcast - All-Star Pianorama featuring David Nevue, Joe Bongiorno, Michele McLaughlin, Joe Yamada, Louis Landon & Amy Janelle. You can tune in here.

* * *

Check TOUR DATES for more info and to see availability for bookings.



Get the latest on CD releases, piano sheet music, concert information and more!
Unsubscribe from our newsletter